David Swenson Workshop in Oxford 4th – 6th May, 2018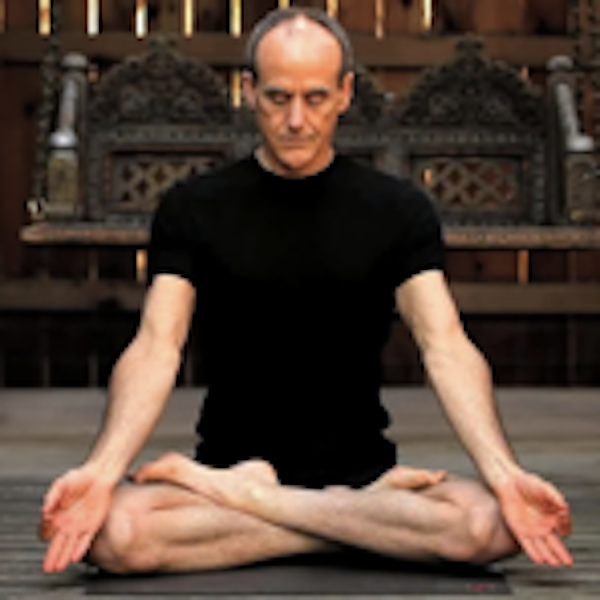 FRIDAY:
6:30-8:30pm, 
RICHARD BENSON HALL, 271 Cowley Rd, OX4 2AJ 
(street parking or use car park behind nearby Tesco
)
SATURDAY: 10-12 & 1-3, 3:30-5pm, RICHARD BENSON HALL, 271 Cowley Rd, OX4 2AJ (see note above on parking)
SUNDAY: 9:30-11:30 & 12:30-3, 3:30-5pm, MORTIMER HALL, OXFORD OX3 0PH. This is next to a small public library, 50 yds off Marston Ferry Rd, half way between Headington and Summertown, 1¾ miles from city centre. Free parking
For a map & directions please use Google Maps with the above PostCodes.  Yoga books, mats, mat bags, DVDs  & CDs on sale. Sat & Sun: free hot drinks & biscuits.   Doors open 15 mins before event starts.
David began practising yoga in 1969 at the age of 13. His older brother Doug was his first teacher. They practised hatha yoga from whatever books they could find. David's introduction to Astanga came in 1973 when he met David Williams and Nancy Gilgoff in California. His competence was such that he was immediately taught the 3rd Series which takes many years for most people to reach. In 1975 David and Nancy brought Shri K.Pattabhi Jois to the U.S. for the first time, and Swenson was fortunate to be there. In 1977 he made his first trip to Mysore where he learned the full Astanga system as originally taught by Pattabhi Jois. David Swenson is recognised today as one of the world's foremost practitioners and instructors of Astanga Yoga. We welcome David back for his third Oxford workshop.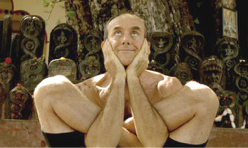 Cost

All 7 CLASSES

£160 or

£35 per CLASS

. Full-time students, Benefit Claimants, and over-65s can have an extra £2 discount per class.

Early birds save money if payment is made by 27 March:

all 7 sessions £135

or 1-6 classes £25 each.

Cancellations: if made more than 14 days before start of the workshop 10% will be forfeited; 7-14 days before workshop 50% will be forfeited. Cancellations made less than 7 days before start of workshop are not refundable unless a substitute is found, by you or us, in which case you will receive a 90% refund.

Please download the PDF document below for the form to fill out and details on where to send it
FRIDAY 6:30 pm – 8:30 pm
ASTANGA YOGA: AN INTRODUCTION
Beginning the workshop we will see that the Astanga Yoga practice is fully expressed through the breath's relationship with the body. Through the lens of a full counted vinyasa-led primary series,
we will look at the patterning and structure of how asanas evolve as the body flows through direction and structure, and see that we are moulding our postures to our breathing pattern, refining the moving/sensory experience from that awareness.
SATURDAY 10am – 12noon HALF & HALF FUN FEST
Half First Series and Half Second Series Makes for Full Fun. A talk through of half the Primary Series and half the Intermediate Series.
12 – 1pm 
LUNCH BREAK
Cowley Rd is full of cafes & shops. Teas/coffee & biscuits at hall.
1pm – 3pm 
FLYING FLOATING & HAND-STANDING
A fun-filled exploration of Vinyasa and Arm balances. There is plenty of laughter and fun in this class as well as a depth of information. All levels welcome even if you've never done a handstand before. Alternatives always given.
3:30pm – 5pm 
BREATH BANDHAS AND PRANAYAMA
Exploring the Mantra of Ujjayi and Mysteries of Energy Locks. And the class will explore the invisible world of Bandhas.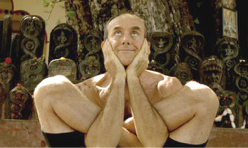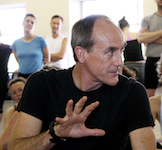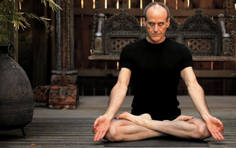 SUNDAY 9:30am – 11:30am NADI SHODANA
And an Introduction to the Intermediate Series
11:30am – 12:30pm LUNCH BREAK
There are no cafes nearby so best to bring your own lunch 
12:30 – 3pm INVERSION BACKBENDS, SITTING WITH YOUR BREATH
3:30 – 5pm EIGHT LIMBS AND DAILY LIFE
Underlying the mysterious and complex philosophy of an exploration of how this practice applies within the context of daily living. What is the use of philosophy without real application? We'll explore the Eight Limbs of Astanga Yoga. Are they merely words spoken rather than knowledge realised? What is the use of philosophy without real application?
Download Event Details and Booking Information