Astanga Vinyasa Yoga Workshop 8-9 December in
OXFORD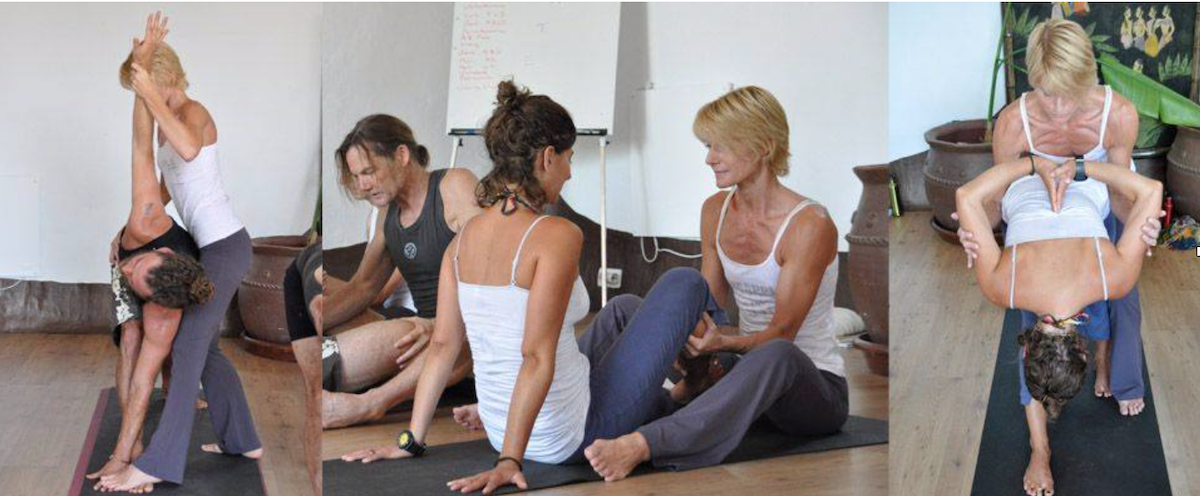 SANDRA has practised yoga since 2001, taught since 2007, and studied Astanga Yoga with John Scott since 2002. Sandra is a graduate of the John Scott Yoga teacher training programme and one of the
 

few teachers to receive Senior Teacher accreditation from John. Click on link below for more details

SATURDAY morning  10.30am-12.30pm – Traditional Sanskrit Counted Primary Series

SATURDAY afternoon 1.30-3.30pm Workshop – Hands as Feet! Floating, Flying and Inversions!

SUNDAY morning  10am-12noon  Workshop – Opening your hips to open your Lotus and Leg behind head type poses (supta kurmasana / eka pada sirsanana etc.) Suitable for Primary / Inter-mediate and Hatha students, as options / modifications will be offered by Sandra for you to deepen  wherever you are in your practice. Note the earlier start time on Sunday

SUNDAY afternoon  1-3pm   Q&A, Guided Pranayama Practice & deep guided Yoga Nidra

VENUES   SATURDAY   OLD HEADINGTON VILLAGE HALL, Dunstan Rd, Oxford OX3 9BY. Free parking. SUNDAY  NOA Community centre, Diamond Place, Summertown, Oxford OX2 7dp. Next to the Ferry Leisure Centre and council car park, just off Marston Ferry Rd, a mile from city centre.  All weekend: free hot drinks & biscuits; yoga mats/bags/books/DVDs/CDs on sale. Please bring a mat & a lunch snack.

COST  £90 ALL WORKSHOP or £25 PER CLASS. Earlybirds booking by 10th November pay £85 all workshop or £23 per class. Full-time students, over 65s and Benefit recipients also may have a £2 discount per class. Cancellations: if made more than 14 days before start of the workshop 10% will be forfeited; 7-14 days before workshop 50% will be forfeited. Cancellations made less than 7 days before start of workshop are not refundable unless a substitute is found by you or us in which case you will receive a 90% refund.

To book please click here to view the booking form.  Print this, fill it out and return to the address on the form.